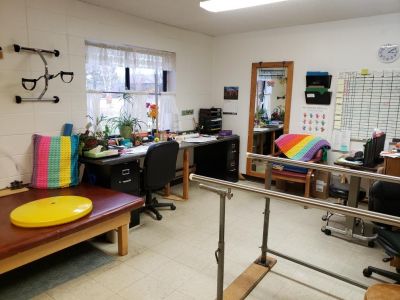 We strongly believe for the total well-being of our residents, it is essential to meet their social, emotional, and spiritual need as well.  We tune into our resident and the resident's family to provide a personalized care plan for their most effective path to maintain quality of life.
Our services include, but are not limited to:
·         24 Hour skilled nursing care
·         Physical, Speech and Occupational Therapy
·         Respite and Hospice Care
·         Short convalescent stays and long-term care
·         On-site laboratory and radiology services
·         Well balanced meals
·         Motivational activities and crafts with both indoor and outdoor activities
·         An open concept, home-like atmosphere, and Religious Services
·        Transportation services
·         Cable TV and beautician services included in all-inclusive rate
·         Nurse Practitioner visits weekly and as needed.
·         Care for mental and psycho-social disorders
·         Care provided for Alzheimer's and other dementia's
·         Housekeeping, maintenance, and laundry services
·         End of life care
·         Dental, Podiatry, and Ophthalmology services
You can reach us at (573) 674-2111 with any questions.